PPX – Pain Free Laser Treatment
PPX/Isolaz is the latest development in light-based technology known as Photopneumatic Therapy and is one of the most effective skin rejuvenation treatments available today. It is a safe and Pain-Free Laser Treatment that is favored by men and women of all ages leaving them with more radiant, youthful-looking skin. Click here to find out more about our pain-free Laser treatments and the range of conditions that can be treated.
Facial Revival is a cosmetic treatment or we can say a series of cosmetic treatments, which aims to revive a youthful appearance to the human face. Facial revival can be achieved either through surgical and/or non-surgical options. Procedures can vary in invasiveness and depth of treatment. Surgical procedures can rebuild facial symmetry through targeted procedures and facial restructuring and skin alterations. Non-surgical procedures can target specific depths of facial structures and treat localized facial concerns such as wrinkles, skin laxity, hyperpigmentation, and scars.
In our modern state of the art facility, we perform laser facial procedure, tailored to your specific needs and desired results. To learn more about laser facial procedure, and how it can help you enjoy the rewards of hair restoration, meet Dr. Dayananda L. M.
Please call our clinic at +91 9130 00 0258, or schedule an appointment online today to meet Dr. Dayananda L.M., and discuss the options and opportunities available to make your vision a reality.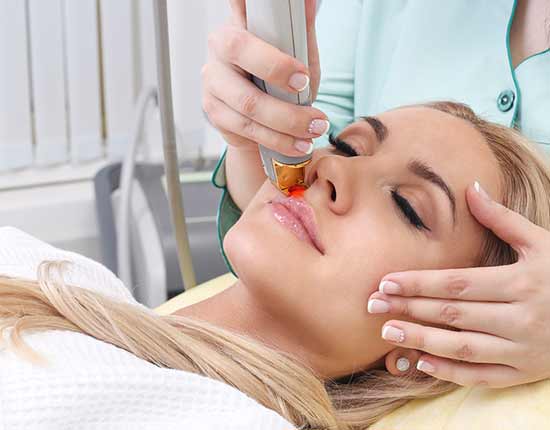 Contact us now to schedule an appointment