PPX – Pain Free Laser Treatment
PPX/Isolaz is the latest development in light-based technology known as Photopneumatic Therapy and is one of the most effective skin rejuvenation treatments available today. It is a safe and Pain Free Laser Treatment that is favoured by men and women of all ages leaving them with more radiant, youthful-looking skin. Click here to find out more about our pain-free Laser treatments and the range of conditions that can be treated.
Facial Rejuvenation is a cosmetic treatment (or series of cosmetic treatments), which aims to restore a youthful appearance to the human face. Facial rejuvenation can be achieved through either surgical and/or non-surgical options. Procedures can vary in invasiveness and depth of treatment. Surgical procedures can restore facial symmetry through targeted procedures and facial restructuring and skin alterations. Non-surgical procedures can target specific depths of facial structures and treat localized facial concerns such as wrinkles, skin laxity, hyperpigmentation and scars.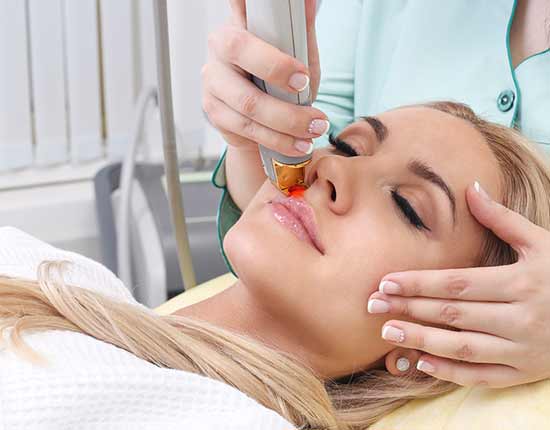 Contact us now to schedule an appointment