Hair Transplant Treatment in Nashik
Hair loss occurs approximately 60% in men and 10% in women. Baldness is what no one would like to have. A permanent solution to baldness is a hair transplant treatment. In this procedure, a plastic surgeon takes healthy hair from the back or side of the head & transplants on the bald area of the scalp.
Due to the modern cosmetic surgeries, it's possible to have natural-looking results to baldness that no one can doubt.
The factors including a majority of hair loss are:
diet

stress

illness

hormonal imbalance

medications
Types of hair transplant procedure?
There are two types of procedures:
Slit grafts

Micrografts
The Basics
What do you need for a hair transplant?
1. Enough healthy hair on your scalp as donor's hair
2. The ability to grow hair
During the initial consultation, a dermatologist may suggest you some tests to investigate all these things.
How much time does a hair transplant take?
Usually, a hair transplant takes few hours a day. Again, it depends on the amount of hair transplantation. If it's large, you may need extra seatings.
When can one see the result from a hair transplant?
Mostly, the results are visible after 6 to 9 months after surgery.
Is a hair transplant a permanent procedure?
100 %. A hair transplant is a permanent & natural-looking procedure for the baldness.
Is a hair transplant procedure painful?
No. A hair transplant is a simple procedure that is usually performed in a day. You can start your normal routine within 1 or 2 days.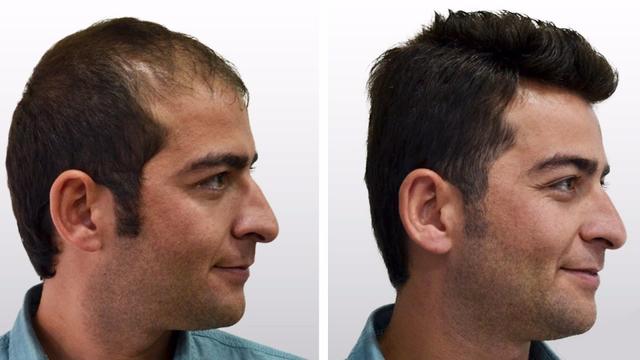 Techniques
In our modern state of the art facility, we perform a wide variety of hair transplant procedures, tailored to your specific needs and desired results. To learn more about hair transplant techniques, and how he can help you enjoy the rewards of hair restoration, meet Dr. Dayananda L. M.
Please call our clinic at +91 9130 00 0258, or schedule an appointment online today to meet Dr. Dayananda L.M., and discuss the options and opportunities available to make your vision a reality.
Contact us now to schedule an appointment